PURCHASE A 15LTR STARTECT & RECEIVE A 1 IN 20 CHANCE OF WINNING A MAVIC PRO DRONE
STARTECT IS THE NEWEST CLASS OF DRENCH FOR THE SHEEP INDUSTRY. STARTECT CONTAINS A TRULY NEW ACTIVE IN DERQUANTEL (SPIROINDOLE ANTHELMINTIC) WITH A UNIQUE MODE OF ACTION IN A PERFECTLY MATCHED MULTI-COMBINATION FORMULATION
For further information contact your nearest AGnVET Services branch.
Preparing for calf marking and/or weaning?
If you're preparing for calf marking and/or weaning, now is the right time to purchase from the Zoetis range of Animal Health & Nutrition products at your local AGnVET Services store.
Earn Triple Big Buck rewards during September on our range of sheep & cattle products from Zoetis. Talk to your local AGnVET Services Animal Health expert for further information.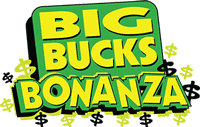 ---

Terms & Conditions
1. The AGnVET/IKC Startect WIN a Drone Promotion is a game of chance.
2. Employees of AGnVET Services & I K Caldwell, and their associated agencies and companies connected with this competition are not eligible to enter.
3. To be eligible to enter participants must purchase at least one 15L drum of Startect from participating AGnVET Services & I K Caldwell stores during the promotion period from 1 June 2019, until 30 September, 2019.
4. For each 15L drum of Startect purchased, one (1) entry will be provided by an AGnVET Services or I K Caldwell sales representative at the point of sale.
5. Only 20 entries will be available and co-ordinated across all participating stores.
6. Winners will be drawn when all 20 entries have been allocated or at 10:00am Monday, 7 October 2019 if all 20 entries have not be been allocated by 30 September, 2019.
7. The winner will be contacted by AGnVET Services via phone or email to arrange for delivery (or pick up) of the prize.
8. There will be only one (1) winner who will win the following prize: A Mavic Pro DJI Drone. Total prize value is $2,400.
9. The Promoter reserves the right in its sole discretion to disqualify any individual who the Promoter has reason to believe has breached any of these conditions, or engaged in any unlawful or other improper misconduct calculated to jeopardise the fair and proper conduct of the promotion.
10. The Promotor is AGnVET Services a registered trading name of AGnVET Management Services Pty Limited (ABN 91 087 675 465)
11. NSW permit number LTPS/19/35253 This permit is approved under delegation from the Minister administering the Lotteries and Art Unions Act 1901.