Get in before the end of June and PICK UP A GREAT DEAL at your local AGnVET.
Download the EOFY 2019 A4 Flyer
*Terms & conditions apply to individual supplier promotions. Offers available at participating stores only. For terms & conditions relating to AGnVET Services Prepayment Program please contact your local AGnVET Branch.
---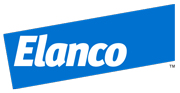 Elanco | Receive a $100 EFTPOS Voucher
Buy 2 x 20L drums of any combination of CLiK™ or CLiK™ Extra or Extinosad™ Pour-On and
receive a $100 EFTPOS Voucher.
View PDF brochure for further details | Terms & Conditions
---

Waratah Fencing | EARN 25 points for every $1000 spent.
BUY, EARN, REDEEM
Purchase any Waratah product* during the promotional period and start collecting your points.
The more you buy, the more points you'll earn.
View further details from Waratah | Terms & Conditions
---

Gallagher | 5 - 10% Off!
Weigh more for way less with the 2019 Weighing & EID Promotion.
With EOFY approaching, there's never been a better time to speak to us about a Gallagher Weighing & EID solution to suit your needs.
Save 5% or double your discount to 10% when you buy more than one item.
View Flyer for further details
Gallagher website | Terms & Conditions
---

Whites Rural | $100 Cash Back!
A $100 Prepaid Debit Card for every $2,500 worth of products
• Stiff Stay® & Stiff Knot® Fab Fencing • Stockpost® Fence Posts • Fence Wire & Barbed Wire • Gates & Fittings • Stockade® Power Stapling • MaxTensor® • Contractor Tools & Accessories
Refer to 2019 Cashback Product List for a complete listing of product specifically covered by this promotion.
View PDF brochure for further details | Terms & Conditions
---

Bushmans | SALE on Selected Tanks
EOFY SALE on Selected Tanks
10,000L now $1650 | 22,500L now $2620 | 30,000L now $3510
View further details | Terms & Conditions
---

iPlex | Save Save Save
TALK TO US about GREAT SAVINGS on a wide range of Polypipe & Fittings
---

Save on 8kg buckets of OMO
Save $2 on 8kg buckets of OMO detergent and earn DOUBLE BIG BUCKS REWARDS